Photo Credit: Gerry Kahrmann
By Scott Rosenhek
Canucks lose their second game in a row, falling 4-2 to the Winnipeg Jets.
Rejoice Canucks fans! It only took the third game of the season, but Brock Boeser finally got a chance to play. Alexander Burmistrov was the roster casualty for today, but to be honest, he did not deserve to sit. In my opinion, Loui Eriksson should have been sat in his stead. He played a brutal game against the Senators and $36 million contract be damned, he should have sat.
After losing in the shootout to the Ottawa Senators on Tuesday, the Canucks were hoping to go 2-0-1 after tonight. We also got to say ex-Canuck Shawn Matthias and local boy, Nic Petan.
The Goals
Ask and we shall receive. Brock Boeser skates out with the Sedin unit and they immediately scored. Funny how everyone was pleading for the team to do this from the start. Their unit needed a shooter and that was not Thomas Vanek or Sam Gagner.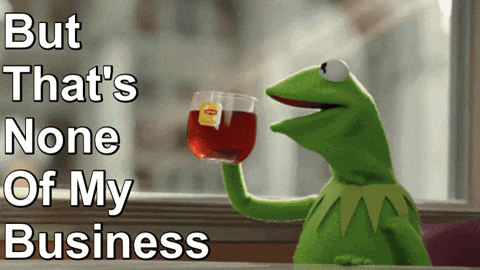 Daniel Sedin puts the Canucks up 1-0 on a Brock Boeser rebound.
And just like that, Lady Luck spits on the Canucks as a puck bounces off of Michael Del Zotto and past Jacob Markstrom, tying the game at one.
During a mostly uneventful second period, Patrik Laine put his team up 2-1. Man, he has one heck of a shot.
Oh boy. This is how goalies lose games for their team. Tyler Myers scores a short-handed goal at the end of the second. If Markstrom expects to be the starter on this team, these soft goals need to stop. Jets are up 3-1.
And just when hope is beginning to fade, Canucks offensive defenceman Chris Tanev pulls the Canucks within one. He is now tied with Bo Horvat for the team lead. Wow!
And Nikolaj Ehlers kills any hopes of a Canucks comeback with an empty net goal.
Other Game Notes
Wow. Canucks fans did not show tonight. Perhaps this was a protest because Boeser was not played earlier, but how could people not want to pay to see Patrik Laine, Nikolaj Ehlers and Mark Scheifele?
Come on, Canucks fans. This won't make the team any better. Boeser is finally playing. Isn't that enough? Well, I guess not, considering the trash that has been fed to this fanbase for the last four years.
The media and much of the fanbase may have already written off the Sedins, but they are not done. The duo are looking like their old selves and on first look at the last game and this one, the Twins are being relied on for offence. Their line was easily one of the best ones tonight. It may be too early to pass the team on to Bo Horvat just yet.
Alexander Edler left the game late in the first, which is a huge blow to the Canucks blue line. He may have injured himself on a big hit, which likely affected his back.
Edler would not return from that point after.
Although the Canucks power play looked strong early on, but was 1 for 5 on the night. Travis Green needs to shake things up. It's time to pull Ben Hutton and Loui Eriksson off of the power play. Troy Stecher and Sam Gagner should be taking their places. Boeser may have displaced Gagner tonight, but he could find a home with Horvat, Baertschi and Granlund on the second unit.
Heck, with the way Chris Tanev has played lately, he could use a shot on the power play. Eriksson has played like a lazy veteran and a scratch should be the wake up call he needs. It worked for Sven Baertschi last year, so why not for Eriksson?
We will see what happens this Saturday on Hockey Night in Canada.
NEXT GAME: vs Calgary; TV: CBC  Radio: Sportsnet 650